UPPAAL 5 Features
Uppaal 5 integrates the following features:
Symbolic model-checking (

Uppaal

4.0),
Controller synthesis using timed games (

Uppaal

TIGA),
Performance estimation using statistical model-checking (SMC, since

Uppaal

4.1.19),
Optimization using learning (Stratego).
Most of the new features have been incubated in Uppaal Stratego branch which is about to be phased out.
The following is a list of new features since 4.1.26 release.
Menus and Preferences
Open Example menu to access the demo examples quickly: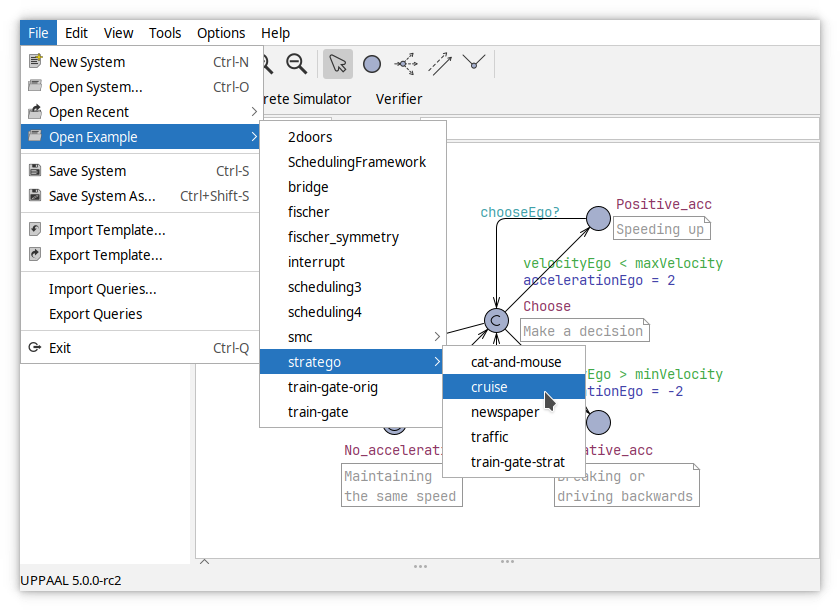 Open Recent menu: just like Open Example but remembers the last 15 model files.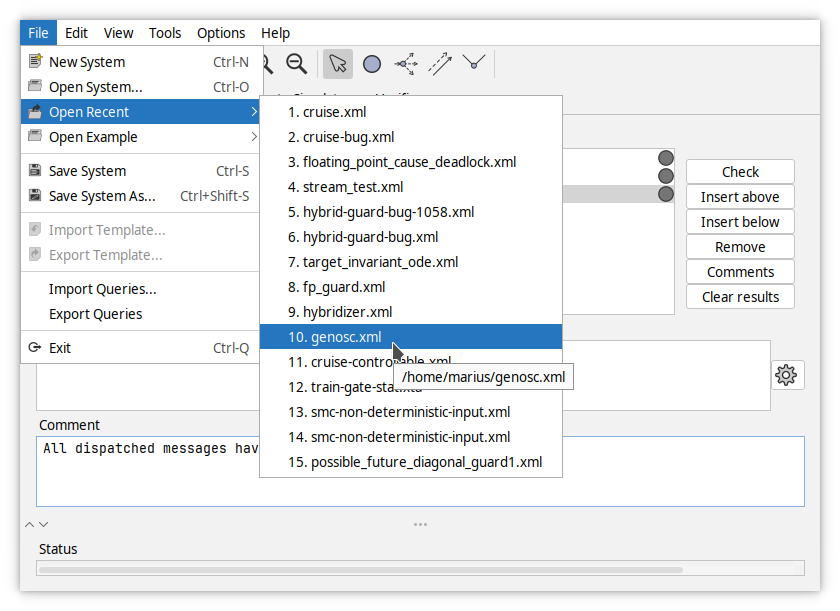 JetBrains Mono fonts with code ligatures where <= is displayed as ≤ and --> as ⟶: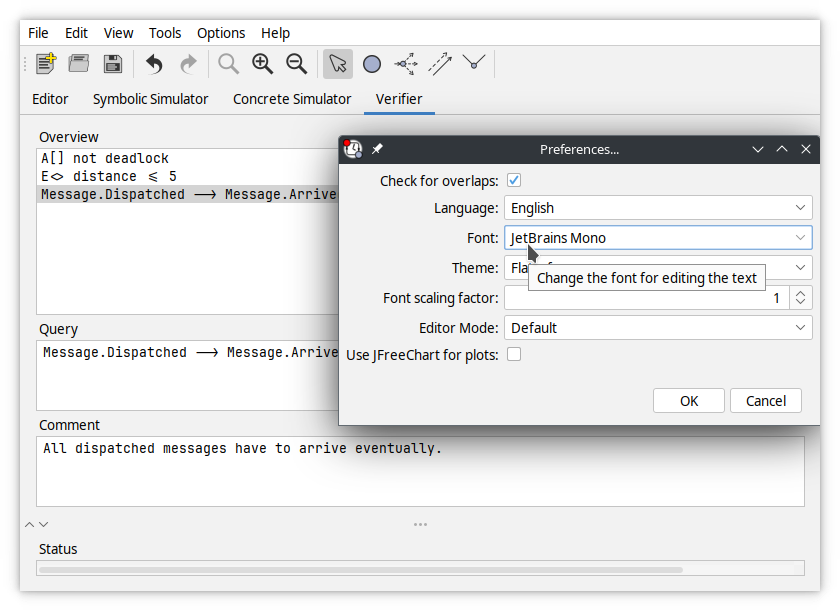 Look & Feel themes, in particular modern FlatLaf: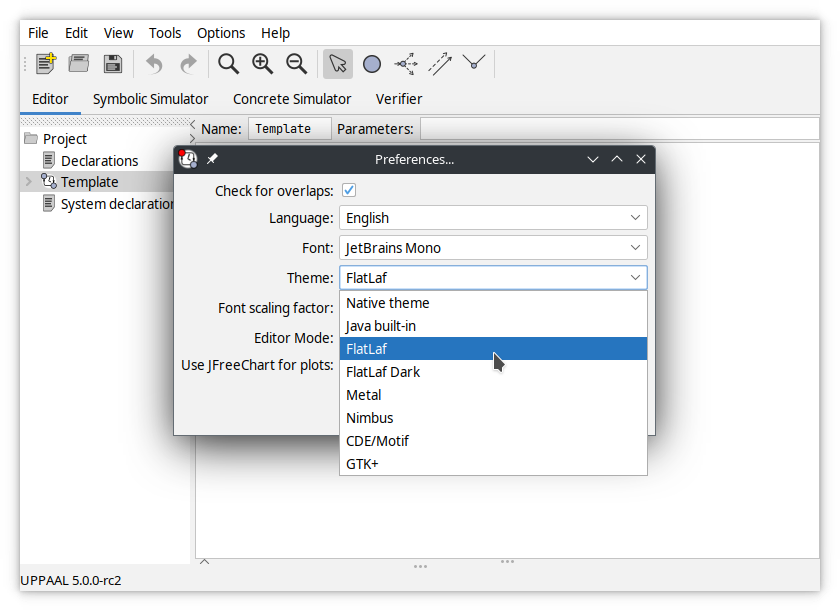 However, light attracts bugs, therefore there are fewer bugs with FlatLaf Dark theme: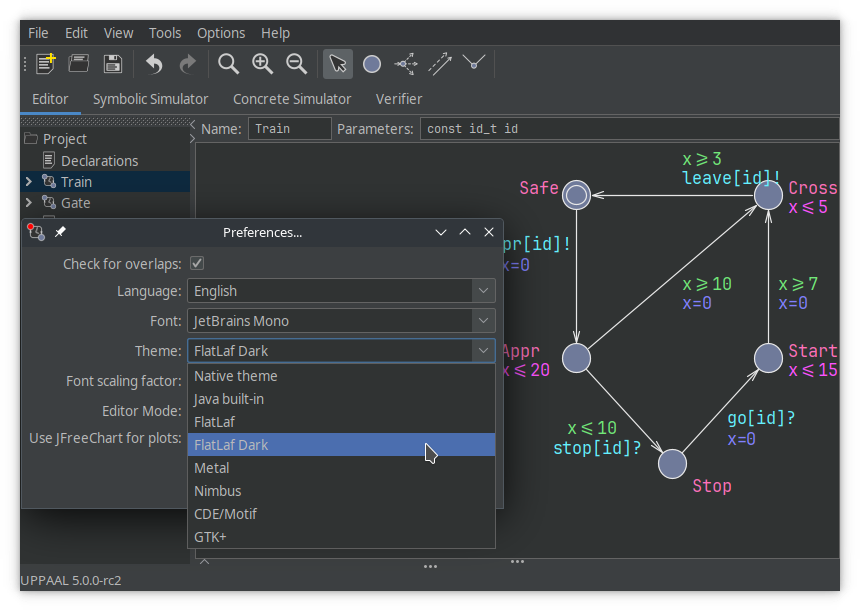 Zoom-in and zoom-out plots when using JFreeChart: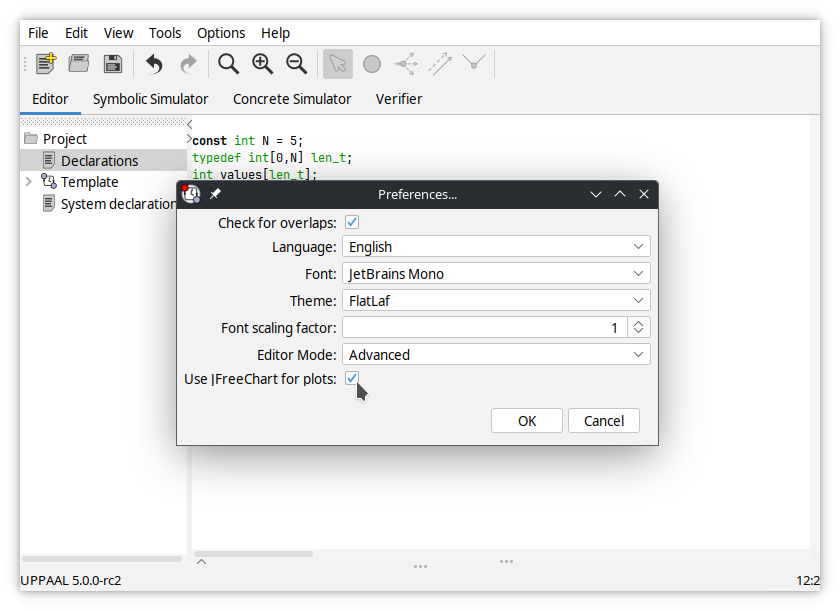 Uppaal 5 comes with refactored engine protocol using JSON message format with better error messaging and handling.
Advanced users may want to select an engine running on a remote computer:
Editor
Find/replace dialog via Edit⟶Find/Replace or press Ctrl F / Ctrl R (macOS: ⌘F / ⌘R):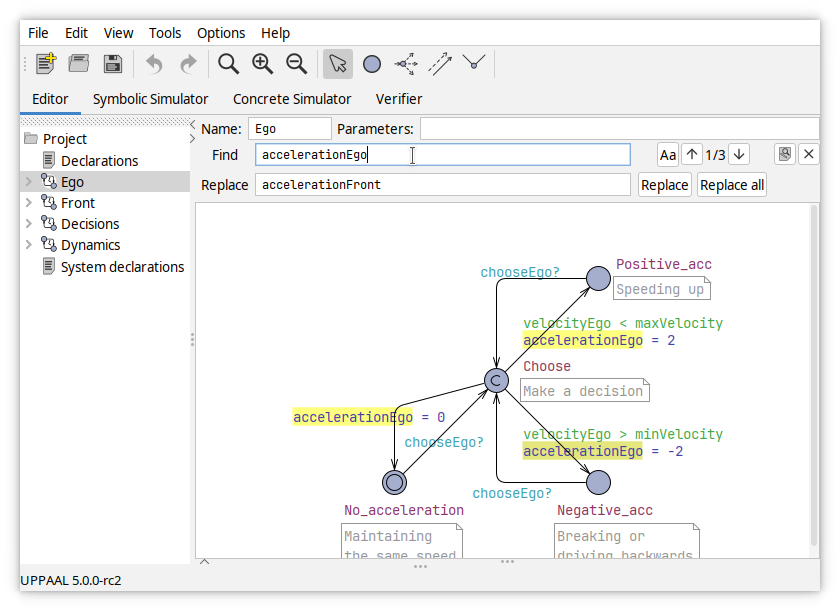 Find/replace globally via Ctrl Shift F / Ctrl Shift R (macOS: ⌘⇧F / ⌘⇧R):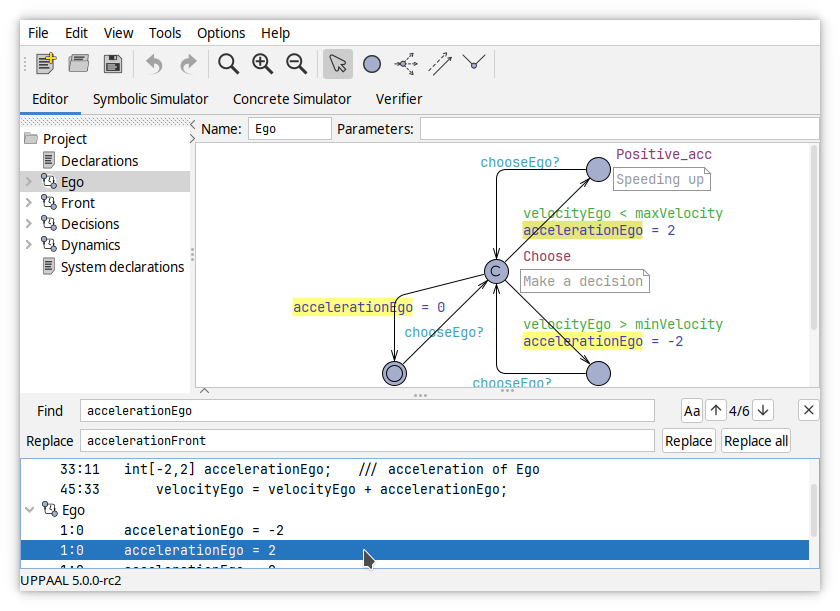 Automatic parenthesis matching and indentation in Advanced editor mode: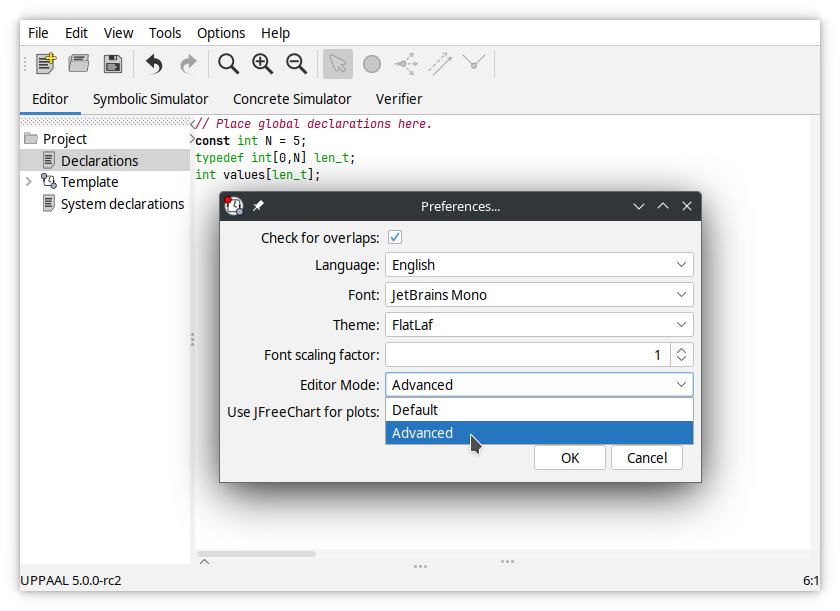 Symbolic Simulator
Coverage highlighting using heat-map intensity colors:
Concrete Simulator
Support for dynamical systems (models with ODEs) and variable value trajectories over the simulation trace:
Stochastic simulation which adheres to the model-specified probabilities:
Stochastic simulation using the selected strategy:
Verifier
Controller synthesis (using timed games):
Performance optimization using learning:
Query-specific custom engine options:
Demo Models
Stratego:
Train gate controller synthesis train-gate-strat
Cat and Mouse cat-and-mouse
Adaptive Cruise Control cruise
Newspaper sharing newspaper
Travel through rush hour traffic traffic